Transfers Landon Donovan-Liga MX a perfect partnership, but one coming together too late Jon Arnold Click here to see more stories from this author @ArnoldcommaJon Last updated 1 year ago 03:39 1/14/18 FacebookTwitterRedditcopy Comments(0)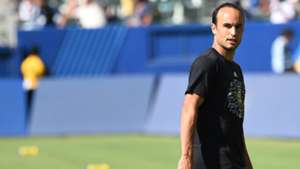 Jayne Kamin-Oncea Transfers Liga MX León v Toluca León United States His personality and playing style have long made him a dream signing in Mexico, but the timing of the actual move is questionable Landon Donovan was the perfect fit in Liga MX.The former U.S. attacker spent years as the biggest villain in Mexico, though in truth he was a player Mexican fans loved to hate far more than they actually hated. Why couldn't they muster up real animosity for Donovan the man? He was just too likable.Donovan played along with the jokes, appearing in Mexican TV commercials. He spoke Spanish in news conferences and interviews. And there was the playing style that made him seem more like a Mexican player than any American who had come before him with his technical ability and vision. Article continues below Editors' Picks Lyon treble & England heartbreak: The full story behind Lucy Bronze's dramatic 2019 Liverpool v Man City is now the league's biggest rivalry and the bitterness is growing Megan Rapinoe: Born & brilliant in the U.S.A. A Liverpool legend in the making: Behind Virgil van Dijk's remarkable rise to world's best player There were rumors for years about Donovan going to one of Mexico's biggest clubs, usually America, where he could have lived in Mexico City and been at the center of everything while representing one of the country's traditional powers.Now the move is finally happening with Donovan arriving in Guanajuato to play for Club Leon. Everything is still perfect — except the timing.Leon isn't one of the country's biggest clubs but, as Donovan noted in his Friday night message to club president Jesus Martinez, does have a history of winning titles. The team has won seven, including the back-to-back trophies it lifted in the 2013 Apertura and 2014 Clausura. Meanwhile, Donovan is still the same Spanish-speaking, easy-going human being. The skills, though, may have left him. He arrives in Mexico less than two months shy of his 36th birthday and has played just 455 professional minutes in the past three years. We can't be entirely certain — the only games we know Donovan has played lately are a charity game in Houston and some kick-arounds — but if he's not in even better form than he was when he came back in 2016, it will be difficult for Donovan's time in Mexico to be an on-field success.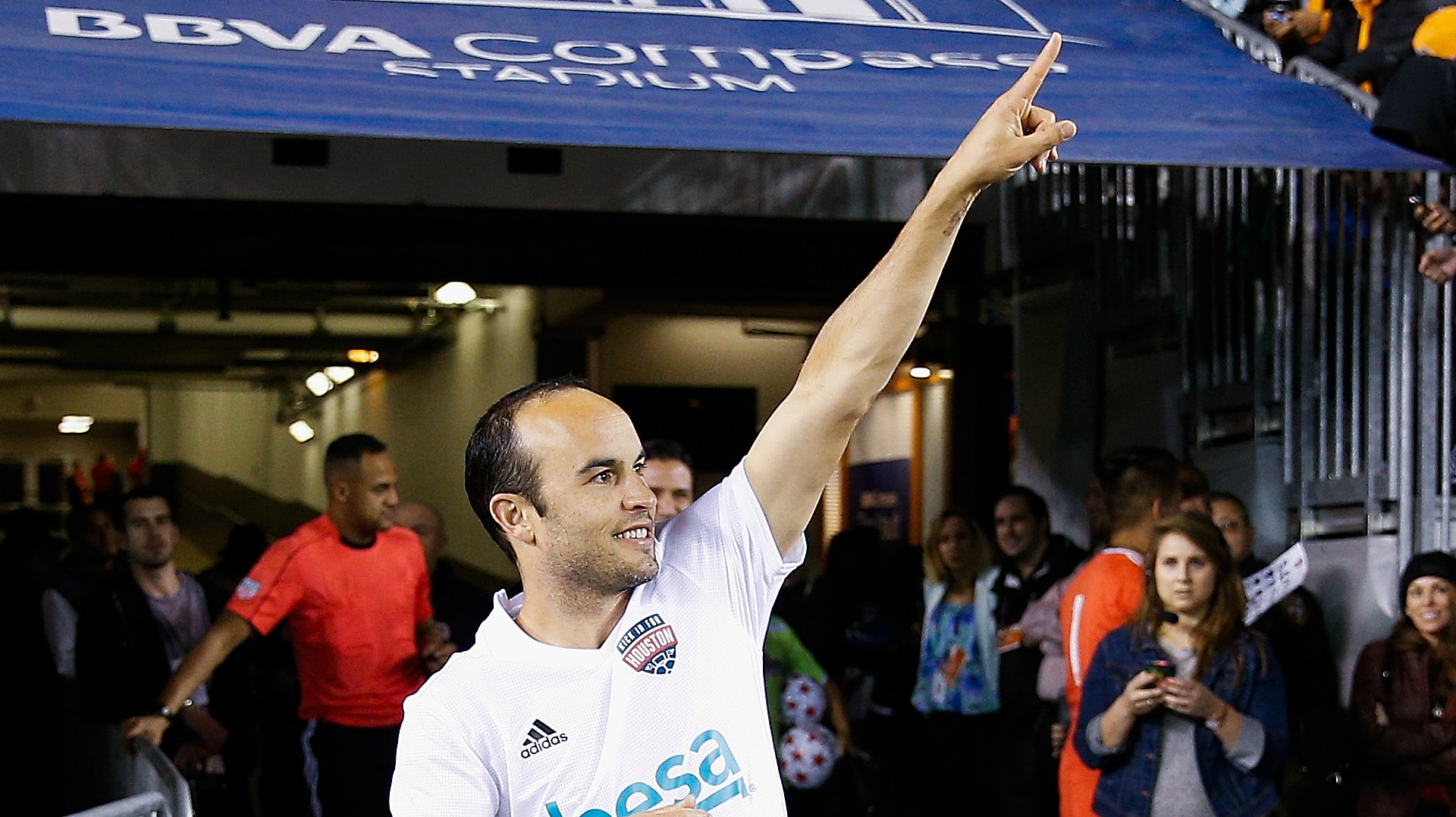 There is no obvious place for Donovan in the Leon starting XI. Maybe that's a good thing and everyone is on the same page that Donovan will be an impact substitute, perhaps start in a few (largely irrelevant) Copa MX matches and show up at photo-ops. Donovan at least knows he's taking a risk, tweeting Saturday, "The brave don't live forever but the cautious do not live at all."The brave don't live forever but the cautious do not live at all. I'm excited for this new adventure 😎⚽️🦁💚— Landon Donovan (@landondonovan) January 13, 2018 He will definitely have work to do if he's trying to crack the team. Up top in Gustavo "Chavo" Diaz's 4-2-3-1, forward Mauro Boselli won a share of last tournament's Golden Boot with 11 regular season goals. Boselli, himself no spring chicken at 32, is 30 goals shy of Leon's all-time scoring record and already has added to his total with a goal in Leon's opening-round win against Atlas.The assist on Boselli's goal came from quick, clever Colombian winger Andres Andrade, who plays on the left. "El Rifle" scored the second of that match with an assist from Luis Montes, the No. 10 whose return from injury last year helped Leon back into the playoffs. On the right is fringe Mexico national teamer Elias Hernandez, who scored six goals in the Apertura and also added seven assists. After that starting group there's Jamaica international Giles Barnes, another former MLS veteran whose signing was announced this week. Donovan had so much going on in his life that the comeback seems stunning, especially when you stop and think about just how difficult it will be for him to make a return to the field successful. MLS continues to close the gap, but Liga MX remains a cut above — as evidenced every year in the CONCACAF Champions League. Leon, a playoff team last season, has big aspirations. So too does Donovan, a man who was not content to sit back and appear on television, be part of a Premier League ownership group, be an ambassador for the LA Olympics in 2028 and be a father. Whether or not those aspirations can be fulfilled in Leon is a question about which it's plenty fair to have some skepticism.It also is fair to let Donovan have his chance and to see if this can somehow work out. Rafa Marquez was a year younger when he won titles with Leon. Sinha and Cuauhtemoc Blanco played roles for Liga MX sides at more advanced ages than Donovan.Donovan has never been one to follow the formula of what we think soccer players should do. So even if this move would've delighted fans on both sides of the border five years ago and now is met with a cocked eyebrow, it's harmless enough to let it play out and see if Donovan can make this Mexico cameo as fun as one would've been when he still was in his prime.
read more